Robert V. Piemonte Financial Excellence Award

Deadline: March 8, 2019

Named in honor of past NSNA Executive Director, Dr. Robert Piemonte, the purpose of the Financial Excellence Award is to create awareness on the part of school and state chapters of the elements that contribute to a financially sound chapter.

Awards and Prizes:

Top state or school - Certificate and $100.00
REQUIRED ATTACHMENTS

Financial Policies and Procedures
Long-Term Financial Goals
Annual Operating Budget
One Year Bank History
IRS Form 990
External Auditors Financial Report (OPTIONAL - for bonus points)

---
Judging Criteria

Maximum points awarded: 60
1. 0-10 pts: Written financial policies and procedures
2. 0-10 pts: Written long-term policies and procedures
3.
0-10 pts: Annual Budget
4. 0-10 pts: Bank balance (Percentage increase/decrease as compared to prior year)
5. 0-10 pts: Best fundraising idea
6. 0
-10 pts:
Documented sources of revenues for chapter
Bonus points: awarded for inclusion of external Auditors Financial report.
States must submit most recent IRS form 990

---
Powered by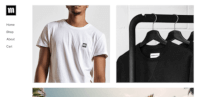 Create your own unique website with customizable templates.