INTERNATIONAL PHOTO CONTEST
Deadline: March 8, 2019
Purpose
: The international photo submission contest aims to embody the concept of taking global initiative by documenting a pivotal moment (group or individual) during an international experience abroad and sharing how awareness of the nursing roles in improving global health was or can be enhanced.
Submit a photo of yourself, fellow nursing students or a place where a pivotal moment in your global nursing experience took place.



The photo should be a creative experience that does not exploit the community or its members, but highlights the integrity and intentions of the global experience

.





With your photo, submit a paragraph that supports the purpose of this contest.
*Please note: any photos submitted must be accompanied by a photo release waiver signed by each person appearing in the photo. (Download photo release waiver)Awards and Prizes:
First, Second and Third place – Certificates and photo displayed on webpage for 67th Annual Convention in Salt Lake City, UT, April 3-7, 2019
JUDGING CRITERIA
Maximum points awarded: 40

1. Relevance of photo to
purpose statement 0-10
2. Relevance of paragraph
to purpose statement 0-10
3. Clarity of message 0-10
4. Originality/creativity 0-10


---
Powered by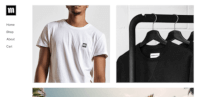 Create your own unique website with customizable templates.