social media AWARD
Deadline: March 8, 2019

With the rise of technology and digital media, more students are turning to social media to communicate news regarding the nursing profession. With a low budget, most school chapters are using social media as a platform for their school chapter websites as well. With the wealth of presence on social today, it is an effective medium to promote the positive image of nursing.

The primary purpose of a school or state social media platform is to inform the membership of chapter events and other nursing news in a timely manner. The secondary purpose is to promote a positive image of nursing and to report on state/school news, news in nursing, and encourage participation.

This award is only eligible for school chapters and state associations with social media presence on Facebook and Instagram.

Award/Prize:A winner will be selected from each category.Facebook:

· School: $50 and Certificate

· State: $50

and Certificate

Instagram:

· School: $50

and Certificate

· State: $50 ​

and Certificate

Follow NSNA on Social Media:
---
Judging Criteria

JUDGING CRITERIA

Judging will be determined on the following criteria (100 points maximum):

A. Content – 40 points maximum.
· Promoting positive and professional image of nursing 10 points
· Is the content relevant to nursing/state/school chapter activities/news? 20 points
· Is it accurate? 10 points

B. Frequency – 30 points maximum.
How active is the page?
· Updated daily 15 points
· Updated Weekly? 10 points
· Updated Monthly? 5 points
​
C. Effectiveness– 30 points
· How many followers/likes? 5 points
· Promotion of a positive image of nursing 5 points
· Is this effective in promoting and increasing participation? 20 points


Powered by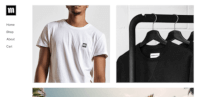 Create your own unique website with customizable templates.
Photo used under Creative Commons from makeawebsitehub